Celino's approached us at the start of 2020 as they saw the benefit of giving their customers a seamless online ordering experience with their business. A fantastic Italian delicatessen and pizzeria in Glasgow with two locations, they are popular spots in the city.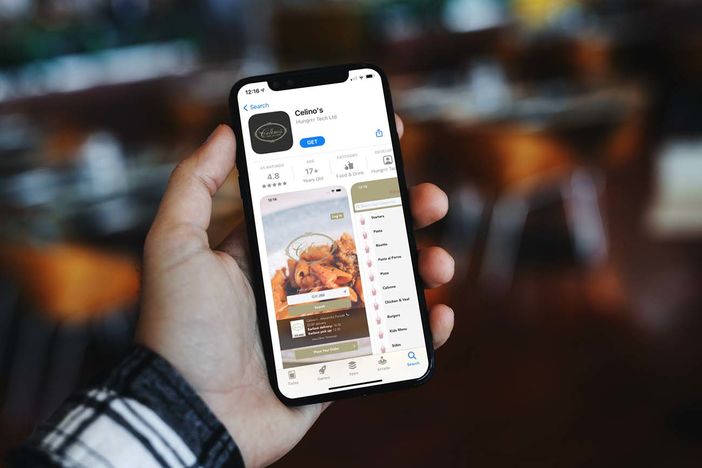 Watch our interview with Celino's:
A desire to build customer loyalty
By introducing an online ordering system with hungrrr, Celino's looked to build customer loyalty and grow their revenue by maximising the benefits of our feature-rich system. We worked closely with Claudio, the owner of Celino's, during their onboarding. Claudio wanted an online ordering system fit for both delivery and collection.
From launch, his new ordering platform was embraced well, mostly due to the great work Claudio and his team put into their offline marketing. Communicating to his existing customer that they could order directly via his new website and app was key.
"We steer our customers to using the system through in-house marketing, our social media platforms, and also word of mouth to our customers over the counter."
Celino's were also able to introduce delivery into their business, without having to pay 20% - 40% commission to the national aggregators. Their hungrrr online ordering system came complete with all of the functionality they need, at no additional cost. This allows their business to grow better and it means in the future, if they wanted to introduce order for collection, they would be able to introduce this service instantly.
"We've not only seen an increase in revenue but it's also made the customer's experience when ordering easier. This means there are fewer mistakes in our kitchen and better organisation throughout the business."
Celino's are going from strength to strength and we are proud to support Claudio and his team.
Take your business to the next level with hungrrr
To learn more about how to get started with hungrrr's feature-rich online ordering system, get in touch with our team today.