Feature-rich online ordering solution for pubs and bars
Hungrrr enables you to support staff, cut waiting times and maximise revenue via your very own mobile app and website.
App & website offering for your pub or bar
Sign up with hungrrr for a bespoke ordering web and iOS/Android mobile app solution. Customers can access and order from your menu to their table with ease via a table service app – there's no need to queue at the bar.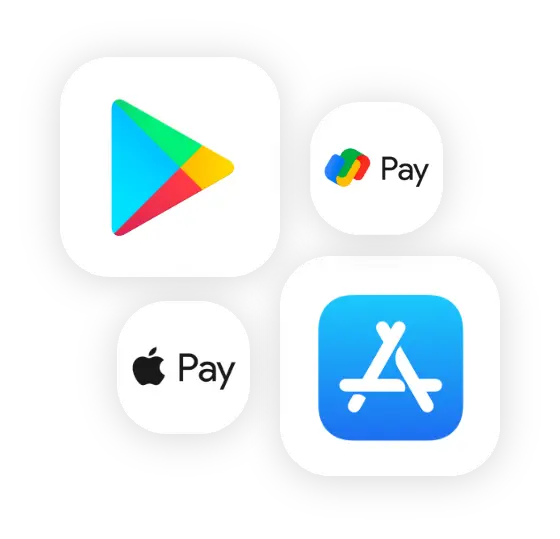 Table-ordering on the app
According to a survey by KAM Media, a top pain point for pub and bar patrons is 'waiting on ordering staff'.
We keep it simple for everyone with table-ordering functionality. Customers can order and pay for food and drinks with ease via your branded ordering solution.
With your bar or pub's app, your customers can re-order food and drinks round after round, reducing their wait time, and allowing your staff to focus on other priorities.
Upselling and personalisation on the app
Hungrrr's technology allows you to easily upsell to your customers. Offer a variety of products and services within your user-friendly, mobile menu on your bar's app. You can also encourage increased spend via your bespoke table-ordering solution, with the following options:
Attach modifiers e.g. toppings to a pizza or mixers to a drink
Upsell products e.g. encourage snacks to accompany drink orders
Differentiate between products e.g. 'free from' options or other specific dietary requirements
Keeping you and your customers safe
Hungrrr's functionality helps you to protect your license. Use automation on the app to ask all users to confirm that they are over 18 before purchasing alcohol.
With your branded ordering solution, you have full access to edit your allergens for all food and drink items on the menu. Additionally, customers with specific dietary requirements, such as Halal or Vegan, will welcome clearly highlighted dishes on the menu.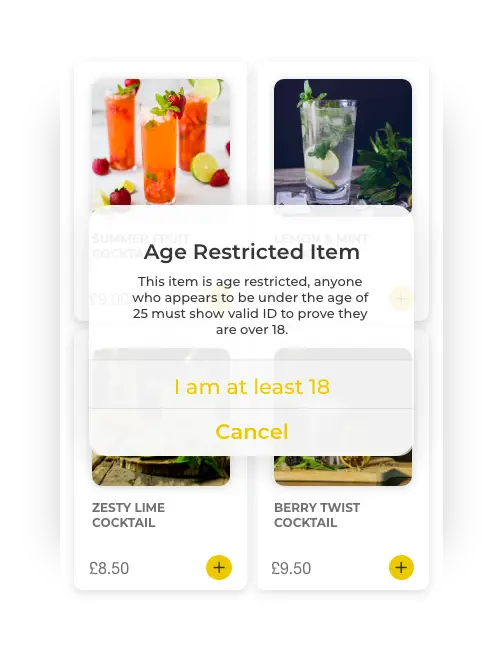 Tipping
You can add a surcharge to each order via the app to encourage tips. Surcharges can be set as optional or mandatory – whichever suits you best.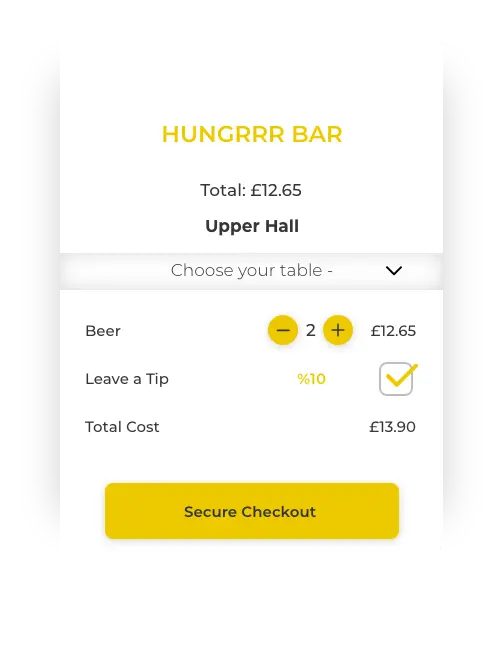 Introduce your own website and mobile app
Call us on 0330 900 2273 or email sales@hungrrr.co.uk