Being a busy fish and chip shop based in Clydebank, Glasgow, the team at Maxims were experiencing challenges with their operational process as their staff were spending significant time on the phone taking orders from customers. This lead to bottlenecks in their ordering process and challenges within their kitchen.
Speaking with Hungrrr, Maxims sought to implement an online ordering app and website for customers which would allow them to streamline the ordering process and wait times for customers.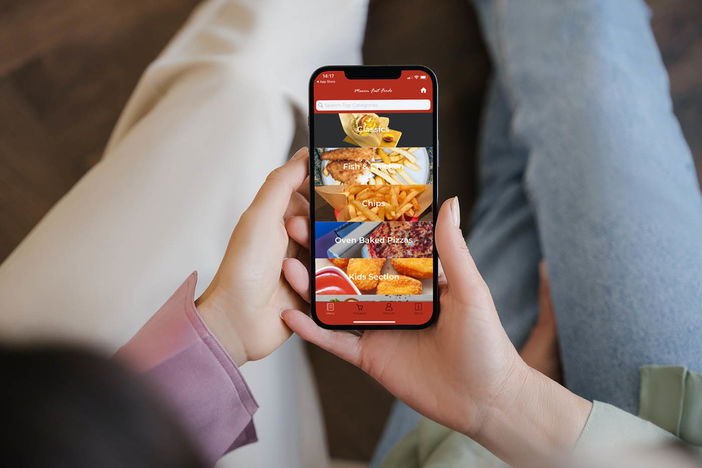 Looking for speed and quality
Maxims were looking for an online ordering system that would be on-brand and user friendly for their customers. Our team worked closely with them during the scoping and production process to understand the look and feel they wanted with their ordering app.
Following this, our production team were able to have Maxims ordering app and website live within a three weeks. Our production team ensured that the ordering app and website included features such as:
Click and collect
Delivery
Product add-ons
Multi-product options
Push notifications
Customer loyalty
20% revenue increase
Since launching their online ordering system, Maxims have been able to increase their revenue by 20%. This was achieved through:
Operational efficiencies
Increased customer loyalty
Higher order value
Improved customer ordering process
Maxims Review
"We had a website and app built by the Hungrrr team, it was done very quickly and to a great standard. Now we're live and getting loads of orders in. The website is easy to use and very professional. Thanks to Carly and the rest of the team for assisting me with getting this done, excellent add on to my food business."