In this new era of sustainability, businesses have an opportunity to join together and do their part to reduce global food wastage. Today, we're proud to unveil our food rescue feature, designed to help our clients do just that.
With more than one-third of food going to waste, we're looking to support our clients across the globe to minimise their food wastage and empower the consumer to purchase food before it spoils.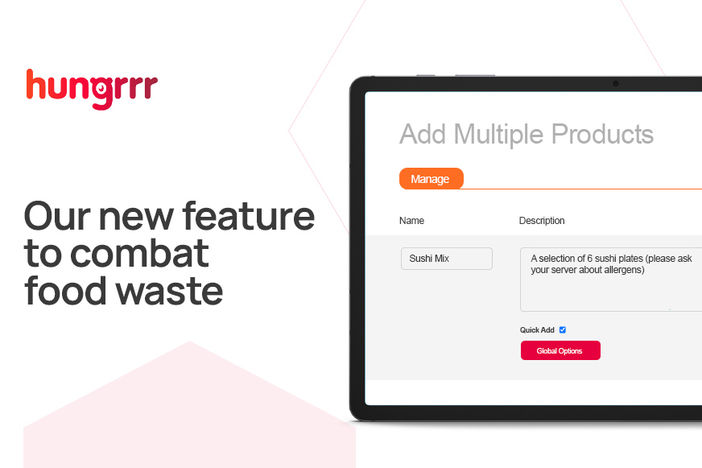 Our clients can now add single, or multiple products to their online ordering system, allowing their customers to get a discount on food that is close to its use by date.
Businesses and consumers are becoming more aware of their impact. With our new food rescue feature, we are providing them with the tools to help reduce their food waste and for consumers to get a little treat too!
Jessica Mawdsley – Project Manager
How to use our food rescue feature
On your management dashboard, simply go to:
Add multiple products, then menu
From here, you can add your food rescue packages:
Take action today
If you're interested in hungrrr's food rescue feature and not yet a hungrrr client, speak to our team today to learn more about our feature-rich online ordering system.