The modern day traveller demands both ease and efficiency from their hotel experience. Whether guests are gracing your property for a holiday, business trip or other special occasion, exceed their expectations by introducing your very own website and mobile app, powered by hungrrr technology. From room service and table ordering solutions, to guest assistance and booking systems for leisure activities, satisfy their every need at the touch of a button, improving overall guest experience whilst driving sales and revenue.
Read on to discover the main highlights of our feature-rich technology, especially designed for the hospitality industry.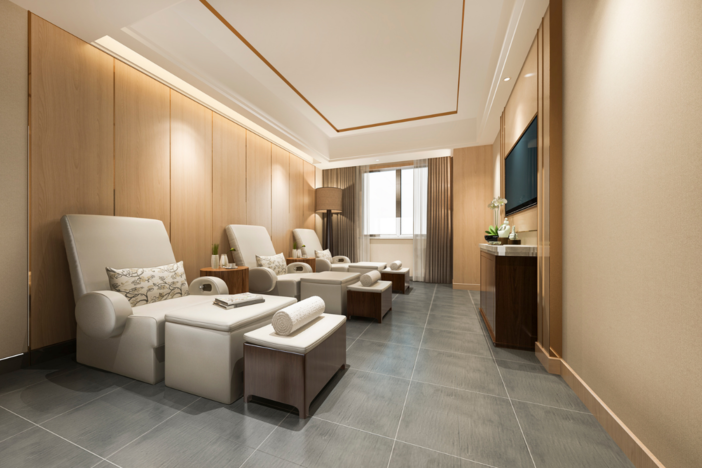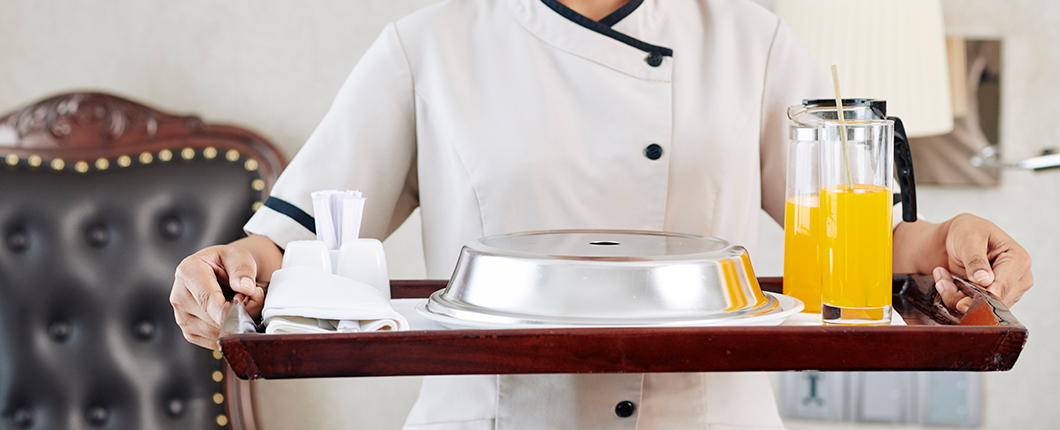 Virtual room service solution
Leave your front desk and restaurant staff free to deal with face-to-face guest queries, managing all room service orders directly from your bespoke app. Host a separate room service menu on the platform, and set the hours of service which suit you. Maximise sales by offering round-the-clock in-room dining, or choose to pause room service during peak meal periods to prevent any backlog. Your kitchen team can manage each request as and when it comes through, allowing a more seamless ordering solution and quicker turnaround for your guests.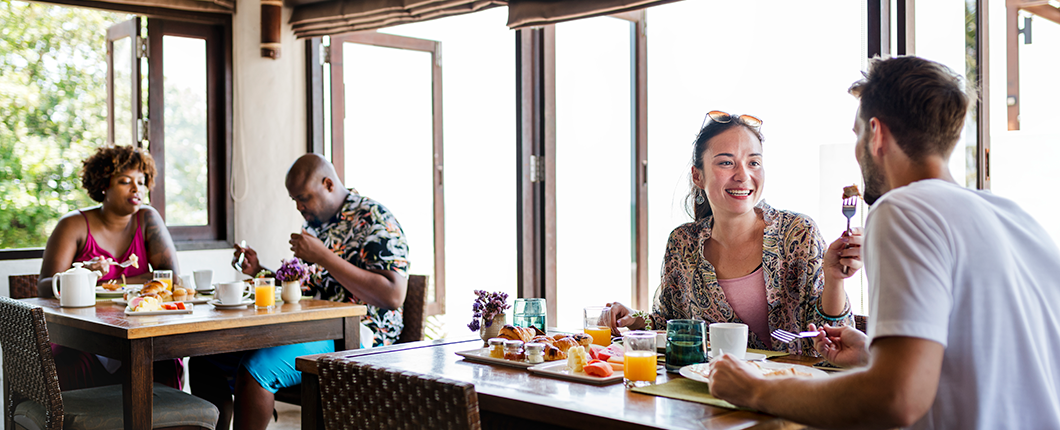 Table ordering from all dining outlets
As we strive to adapt to the 'new normal' prompted by the Covid-19 pandemic, paperless ordering solutions are more important than ever before to protect both guests and staff. Having your own mobile app and website will allow you to introduce table ordering in all dining and drinks venues throughout your property, from your main restaurant, to your rooftop bar. Allowing guests to order and request their final bill via the app will also leave your waiting staff free to deliver meals and drinks efficiently to each table, reducing lengthy waiting times during busy periods. Even better, hosting your menu on the app will enable guests to browse at their leisure, leading to higher purchase values, and the ability to easily upsell with add size pricing.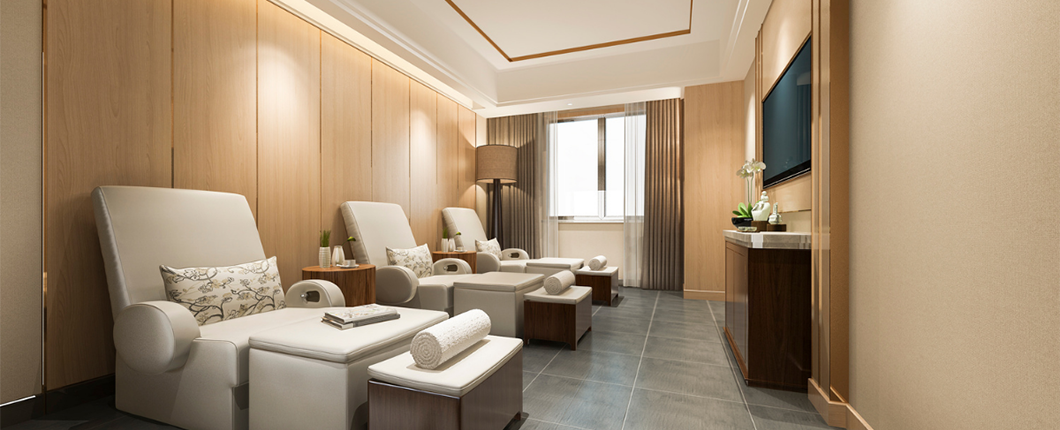 Leisure & merchandise sales tool
Whether you work for a large hotel chain with its own retail store, or simply want to make it easier for visitors to book the leisure activities offered at your property, our technology can help. Allow your guests to browse the items you have for sale via your app, from bathrobes to branded t-shirts, and have any purchases delivered directly to their room or suite. Alternatively, if you're looking to drive spa bookings, or promote excursions or sports activities available at your property, include a booking option on your app, so that guests can arrange these special experiences with ease.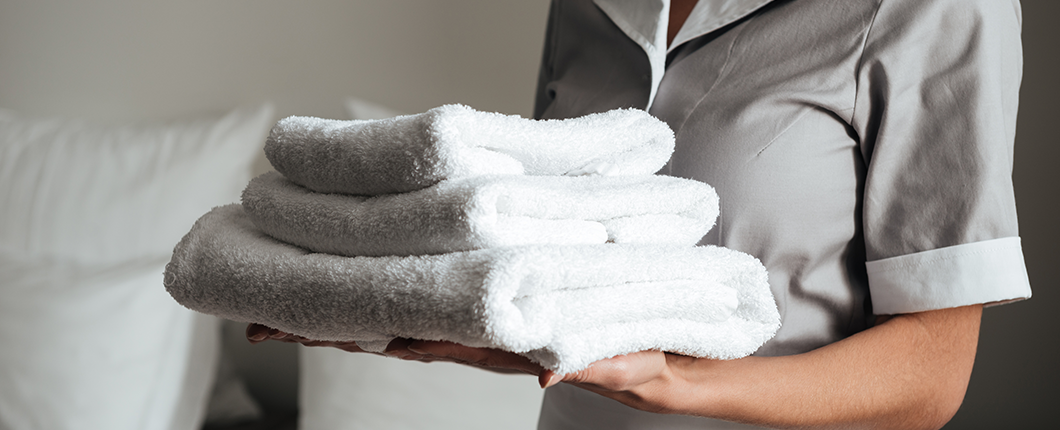 Streamlined guest services & assistance
There's nothing worse than arriving at your hotel and realising you've forgotten a toothbrush, brought the wrong phone charger, or can't find the WiFi code. With your own mobile app, guests can request support for these problems easily, without having to call or visit reception. Include the easy option to request fresh towels, additional toiletries and more for guests, without making additional work for your front-of-house team. These requests can be sent directly to your house-keeping staff or porters via the app, who can then approve and assist guests with both speed and efficiency.
Features for your function space
Do you regularly host weddings, charity balls or other special occasions at your hotel? Make things easier for your staff and guests alike by offering pre-ordering, as well as table ordering, via your app. Guests can order special drinks requests to their table in advance of the event and won't even have to leave their seats if they need a refill – ideal when someone is feeling thirsty during a long wedding speech! We can provide scannable QR codes for each table to allow guests to easily access your platform, deterring long queues at the bar and enhancing the experience for all attendees!